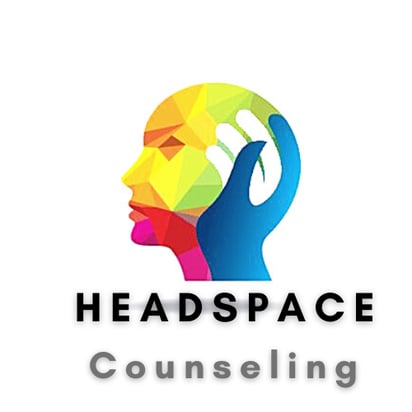 Are you accepting new clients?
Yes! We are ready to serve you. Get started easily by filling out our contact form.
What kind of payments do you accept?
Headspace Counseling accepts Blue Cross Blue Shield, Blue Cross Complete and Meridian insurance. We are an "out-of-network" provider with other insurance companies at this time. Depending on your insurance plan, you may be covered in full or in part for our services. We also accept private payment by cash or check. Coverage for mental health services varies by insurer, so we encourage all clients to be aware of the balance they can expect for services.

I'm considered "out-of-network". How do I determine services covered?
If you are Out Of Network, we will give you a Superbill to submit to your insurance company for reimbursement. Please contact your insurance company to verify how your plan compensates you for mental health therapy services.

Below is a list of questions to ask your insurance company to help determine your benefits:
Does my health insurance plan include out-of-network mental health benefits?

Do I have an out-of-network deductible? If so, what is it and have I met it yet?

What is the co-pay for out-of-network mental health services?

Does my plan limit how many sessions per calendar year I can have?

If so, what is the limit?

What areas do you specialize in?
Our team has a wide range of expertise and experience – and we have built our practice by embracing the diversity of our community and believing that every person deserves to be treated as an individual. For a more detailed look at our credentials and areas of expertise, you can find a summary of our team's credentials here.
How are you conducting sessions during COVID-19?
Our foremost concern is the safety and confidence of our clients. We offer a range of options, including in-person and virtual sessions, or a combination of the two. We will discuss your comfort levels as part of the intake process. Any in-person meetings will follow standard safety protocols for COVID-19.
Where are in-person sessions conducted?
We have private office space in Lansing, Mich., to be used as needed when clients wish to meet in person.
Do you provide clinical supervision for social work students or new graduates?
Yes, that is one of our core services – we want to help you become the best social worker or therapist you can be. See our Professional Services link for details.
I have other questions I don't see answered here. Can I speak with someone?
Certainly. Use the contact form on this page and be sure to note the nature of your question. Someone with respond to you within two business days.
Got Questions? Send a Message!